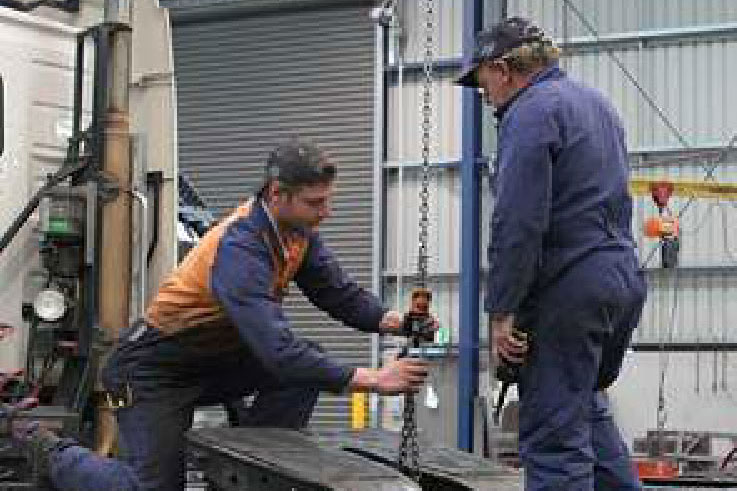 Fifth Wheel Testing and Repairs
D'angelo can, of course, test their own fifth wheels, but are also skilled in dealing with Holland and Jost units, including the supply of parts for these models.
Whilst the fifth wheel is still mounted on the truck D'Angelo's team of experts will test it with a manual test-pin to check whether the mechanism is working correctly and there is no excess play in the jaw and operating handles. They will also check for worn bushes on the mounting assembly at the same time. If possible, adjustments are made there and then in order to rectify any problems that might affect safety or the lifetime of the fifth wheel.
However, if the fifth wheel is deemed to have an issue that requires further examination it can be removed, cleaned in a turbo washer and the examined on a bench before being tested on a air-operated test rig which will highlight anything which requires attention.
After repairs, if necessary, D'Angelo engineers will of course replace the fifth wheel onto the chassis and replace worn bushes if required.
Contact Us