D'Angelo are the innovators in fifth wheel building with our multi-purpose Slide Rail Assembly – you don't need anything else when it comes to a D'Angelo Slide Rail.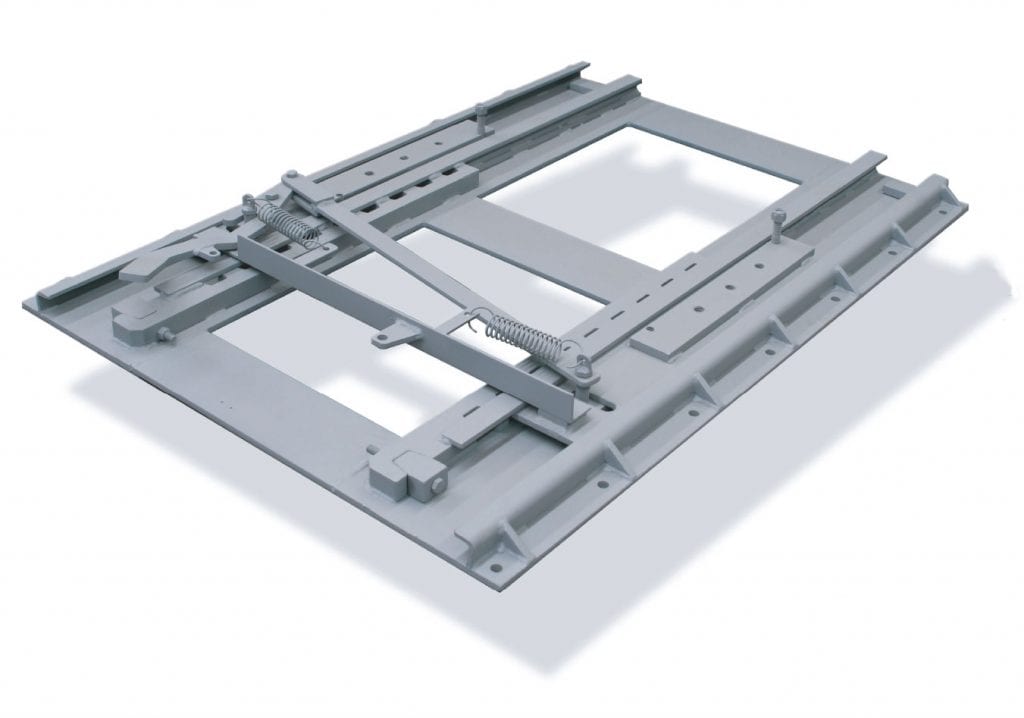 The D'Angelo standard Slide Rail features 9 positions of 75mm increments – a total of 600mm travel and is low profile at 45mm overall to suit fixed plate assembly. A height of 65mm can also be achieved for ballrace assemblies and when using the D'Angelo 12" Greasy Plate assembly it becomes the lowest stabilised slider assembly on the market.
For non-standard applications D'Angelo can extend the range of their Slide Rail to 1200mm or a massive 1800mm.
D'Angelo' s Slide Rail is one of the strongest in its class with a D-Value of 190kN and comes with a choice of air operated or manual operation release levers.
Mounting Assemblies

Loadcell
Applications
Stock Crate
Semi-Tipper
Tanker
Slide-back Trailer
Low Loader
General Freight
Volume Loading
Mining
Roadtrain
Logging
B-Double
Specifications
Complies with AS 1773-1990.
ADR 62/02
Technical Data:
D-Value: 190kN
Weight (5ft Slide Rail): 210kg
                 (7ft Slide Rail): 310kg
Features
Suits Fixed, Ballrace or 12″ Greasy Plate assemblies
600mm (standard) to 1200mm or 1800mm travel
Manual or air-assisted release lever option
Low-profile fixed slide rail at 45mm and 65mm for Ballrace and Greasy assemblies
Compatible with loadcell weighing systems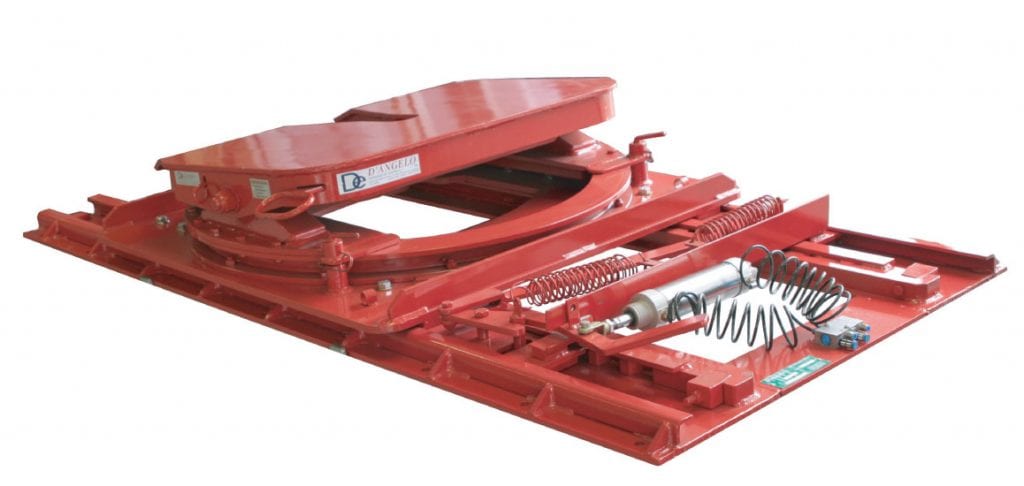 Maxi 50 on single row ballrace slide rail