D'Angelo's patented 12″ Greasy Plate assembly is the only fifth wheel assembly of its kind which has
owned the Australian market for over 50 years – and it is still selling strongly!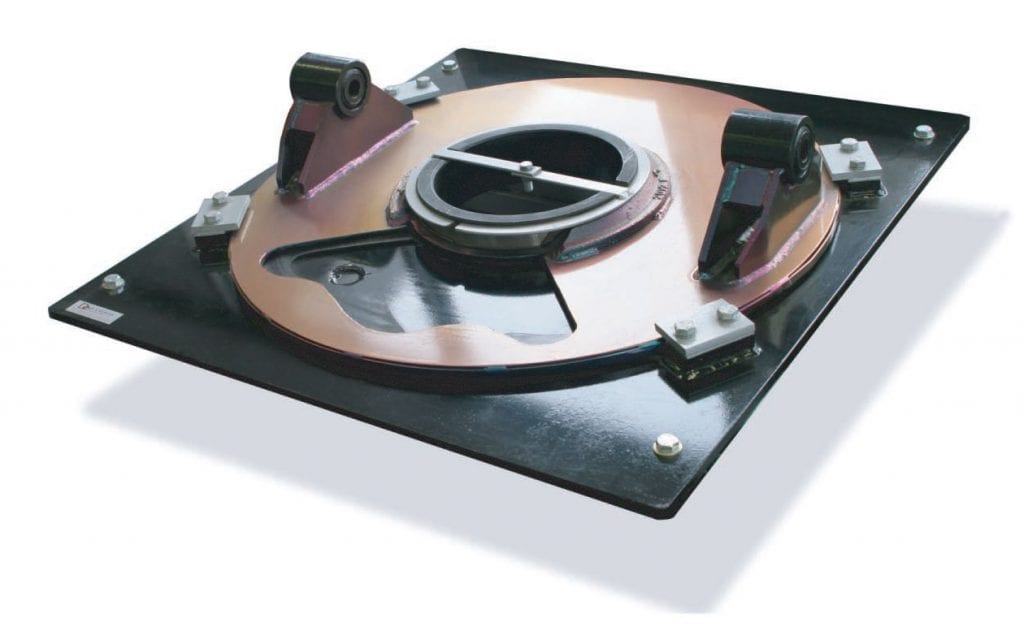 The 12″ Greasy Plate assembly has many advantages over the other stabilised assemblies (such as ballraces), primarily it can achieve ride heights up to 50mm lower.
The 12″ Greasy Plate has three overall heights available: 230mm Standard, 205mm Inverted and 180mm Super-Low.
The 12″ 'Greasy' also has patented safety blocks to help with rollover situations, and which are exclusive to D'Angelo.
Overall Assembly Height
Standard – 230mm
Inverted – 205mm
SuperLow – 180mm

Fifth Wheel Options
Applications
Stock Crate
Semi-Tipper
Tanker
Slide-back Trailer
Low Loader
General Freight
Mining
Roadtrain
Logging
B-Double
Specifications
Complies with AS 1773-1990.
ADR 62/02
Technical Data:
D-Value: 165kN
Weight: 245kg
Features
Up to 50mm lower than a ballrace assembly
3 available heights
Patented safety blocks for better stability
Tough and reliable (D-Value of 165kN)
Perfect for stock-crate applications
50 years leading the field and still going strong